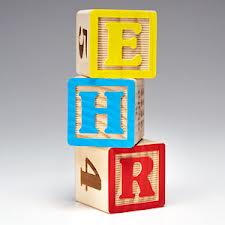 A new report, released on 5/8/2015 by the Agency for Healthcare Research and Quality (AHRQ) examines 6 features needed in pediatric Electronic Health Records (EHRs), to ensure quality care for children. The report scanned scientific literature and gathered expert consensus on EHRs used in the care of children.
Child health care providers stated that they need access to EHRs with special features to assure the delivery of quality care to pediatric patients. These features relate to a child's evolving physiology, maturity and associated conditions not found in EHRs used for adult patients.
Key EHR functionalities for consideration include the ability to build and maintain vaccination records, record growth and development data, calculate weight and age-based medication dosing, manage pediatric diseases, identify pediatric norms such as developmental milestones, and document the relationship between pediatric patients and their parents and caregivers.
AHRQ identified and recommends six core functionalities and objectives within each for optimized pediatric electronic records.
 Vaccine forecasting and management
Reflects regional requirements
Supports documentation, including combination vaccinations
Communicates with registries
 Routine Health Care Maintenance (RHCM)
Facilitates longitudinal assessment of growth and development
Calculates body mass index, growth velocity, percentiles, and standard deviations
Allows customized growth charts as approved by clinician
Provides tailored longitudinal health and safety recommendations
 Family Structure
Links families together for easy navigation and data sharing between family members
Supports dynamic privacy controls that support differential access to health data
 Documentation and Billing
Integrates into a clinician's workflow to reduce documentation overload
Supports use and creation of customized forms
Interfaces with schools and community health organizations
 Medications
Facilitates medication prescribing by weight, body surface area, and age
Incorporates dose rounding tailored to a medication's safety and efficacy profile
 Management of Vulnerable Populations
Generates patient lists based on key clinical diagnoses or risk factors
Identifies patients in a clinical subpopulation who are due for preventative services
Incorporates clinical practice guidelines into a standard clinical workflow
AHRQ described functionalities that will support the pediatric clinician in caring for children. The report is intended to provide an overview of current practice and research and to identify areas for improvement.
SOURCE: HIMSS | AHRQ, see LINK for PDF file of Report, at: http://1.usa.gov/1cNMWZF