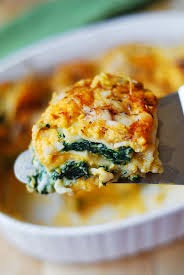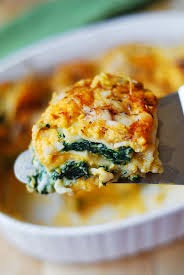 Butternut Squash: Health Benefits + Slow Cooker Butternut Squash Lasagna Recipe
Butternut squash [a type of winter squash] — a member of the
Cucurbita moschata
species,
which includes gourds and pumpkins — is native to the Western Hemisphere and most likely originated in Mexico[1].
The most popular variety, the Waltham Butternut, originated in Waltham Mass., where it was developed at the Waltham Experiment Station by Robert E. Young.
Dorothy Leggett, widow of Charles Leggett, claims that the Waltham Butternut squash was developed by her husband, Charles Leggett, in Stow, Mass., and then subsequently introduced by him to the researchers at the Waltham Field Station[2].
Although this pear-shaped vegetable didn't debut on the consumer market until 1944[3], it made a big impression, working its way into soups and casseroles throughout the world. It has a sweet, nutty taste is similar to pumpkin; and can be substituted in most recipes that call for pumpkin.
Health Benefits are detailed below. A Slow Cooker Recipe for Butternut Squash Lasagna is included.
HEALTH BENEFITS[4]
The versatile butternut squash is packed with vitamin A — 1 cup of cooked squash has 457% of the recommended daily allowance — and is a good source of fiber, potassium, and magnesium. Like most vegetables, it's fat-, cholesterol-, and sodium-free. Other health benefits include:
Antioxidant Carotenoids. Butternut squash is loaded with antioxidant carotenoids to protect the body's cells from damaging free radicals.
Vision Health. Butternut squash nutrition is also a great source of two other powerful antioxidants known as zeaxanthin and lutein, which are especially helpful for protecting vision
Calories and Fiber
Butternut squash is one of the healthiest vegetables for losing weight with its low calories and high levels of dietary fiber. There's around 6 grams of primarily insoluble fiber in a cup of steamed squash and eating them is known to be especially beneficial for relieving digestive problems such as constipation.
RECIPE: Slow Cooker Butternut Squash Lasagna
This lasagna recipe has a seasonal and healthy twist, using squash, whole wheat noodles and a relatively small amount of mozzarella. The recipe says that it makes 6 servings; I've easily stretched this into 8 servings.
Makes 6 servings
1 package of regular whole wheat lasagna noodles (I've used the "no boil" kind in the slow cooker too and both that and regular noodles work, so use whatever you have on hand)
2 10-oz. packages of frozen pureed squash or 2 cups of fresh pureed squash*
½ teaspoon of cinnamon [substitute ground sage, if you prefer a more savory dish]; add salt & pepper to taste
1 15-oz. container of part skim ricotta cheese
½ cup of milk (I use fat-free almond milk)
¼ cup of parmesan, grated
¼ – ½ cup of part skim mozzarella, shredded
A few handfuls of spinach (optional)
Note: you don't have to add extra water. The slow cooker steams the noodles on its own!
Directions
In a bowl, combine squash with cinnamon [or ground sage, if you prefer a more savory dish]. Add salt and pepper to taste. In another bowl, combine ricotta with milk and parmesan. Add salt and pepper to taste.
Coat the inside of a 5-6 quart slow cooker with non-stick spray. Place a layer of noodles at the bottom (you will have to break them to make them fit – don't worry about using little pieces to fill in crevices, it will come out just fine). Cover with half of the squash mixture, spreading it evenly. Place another layer of noodles on top, then a layer of spinach and half of the ricotta mixture. Repeat layers, ending with ricotta. Sprinkle mozzarella on top. Cover and cook on low for 3-4 hours (until noodles are tender).
* To use fresh squash [which is really so yummy], cut in half, remove seeds and roast in a 400°F oven for around 45 minutes or until soft. Let cool, then scoop out flesh and puree in blender or food processor.
About the Blogger:
Deb is employed full-time as a healthcare communications professional, and is interested in all things healthcare. Find her at:
LinkedIn
https://www.linkedin.com/in/deborahkaufman777
1 SOURCE: WebMD, see link http://www.webmd.com/diet/butternut-squash-packed-with-vitamin-a-and-delicious
2 SOURCE: Citation: Massachusetts Department of Agriculture Farm & Market Report, Vol. 78, No. 10, October 2001; see LINK http://en.wikipedia.org/wiki/Butternut_squash
3 SOURCE WebMD Ibid, see above