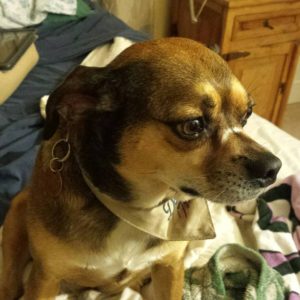 Making resolutions for a healthier year in 2018? To help lead a healthier and happier year together in 2018, the American Veterinary Medical Association (AVMA) is recommending that you include your animal companions in your New Year's resolutions.
Top three resolutions:
Exercise more. Planning on hitting the gym more regularly in the New Year? How about also resolving to keep your fur-baby healthy with regular exercise and activity? Take your dogs for more frequent and longer walks, visit the dog park to get some more active play and socialization, and consider signing up for agility course training. You can get your cat moving with new toys and games that will encourage her to run and jump. Before increasing your animal companions'  activity levels, however, talk with your veterinarian on what is healthy and appropriate for your individual pet.
Eat healthier. Will you be committing to eating healthier in 2018? Would your pets benefit from that same commitment? Watching what our pets eat can help them maintain a healthy weight and add years to their lives. There are a number of steps you can take to improve your pet's diet, such as eliminating table scraps and fattening, high-calorie treats; keeping food treats to a minimum and focusing on healthier food and treats; and not giving into those sweet, begging eyes. Talk with your veterinarian about a nutrition plan that promotes the health of your pet.
Schedule health/wellness visits. Visiting your doctor regularly for check-ups is an important way to stay healthy and catch illnesses and injuries early before they become a bigger problem. The same goes for our pets. Resolve to take your pets in for regularly scheduled wellness exams and work with your veterinarian on a plan to keep your pets as healthy as possible.
SOURCE
American Veterinary Medical Association, website www.avma.org — The AVMA, founded in 1863, is one of the oldest and largest veterinary medical organizations in the world, with more than 89,000 member veterinarians worldwide engaged in a wide variety of professional activities and dedicated to the art and science of veterinary medicine.