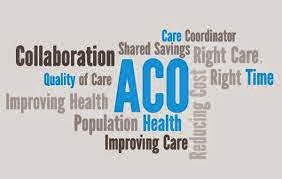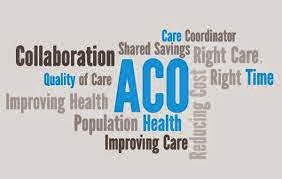 T

he National Association of ACOs and Other Major Health Organizations Propose Substantial Changes to the Medicare ACO Program
Context: One of Medicare's largest attempts to overhaul how hospitals and doctors are paid expanded in January, even as federal officials acknowledge the need to modify the program to sustain the interest.
The Medicare Shared Savings Program—a broad test of accountable care launched in 2012 under the health reform law—added another 89 organizations in January. The additions will bring the total number of organizations in the program to 405 and help boost the number of Medicare enrollees who get care from doctors in ACOs to 7.2 million from 4.9 million.
But the program has met with some criticism from hospitals and doctors who say its rules have limited their efforts to manage the cost and quality of care, the two measures used to determine financial incentives.
The Shared Savings Program ties the financial incentives to the organization's performance on quality targets. ACOs that succeed keep a share of their savings. After the first three years, they must also pay penalties if they fail to save money. Under an optional track, participants assume the risk of penalties in the first three years in exchange for a larger potential bonus. Only five of the current participants chose that option, and none of the 89 starting in January did so.
More than 200 organizations will decide soon whether to continue in the Shared Savings Program as their initial contracts expire at the end of 2015.
In an effort to prevent organizations from making an exit, the CMS and its Innovation Center recently introduced and proposed changes to Medicare's accountable care initiatives with the hope of maintaining its rapid early expansion. Proposed changes are designed to help solidify growth of the program, which officials would like to see as a permanent feature under Medicare. Early ACOs have reported quality improvements, which benefits Medicare enrollees. And greater savings will come in time as new ACOs gain experience with quality improvement and cost-control initiatives that will deliver results.
The first Medicare ACOs have produced uneven results so far. ACOs that began in 2012 and 2013 outscored other providers on 17 of 22 measures of quality. Of those 220 ACOs, however, just 1 out of 4 slowed the cost of care enough to earn bonuses. Medicare saved $417 million and the ACOs shared another $300 million. Quality performance among ACOs that earned incentive payouts was mixed

[i]

.
But the sustained growth may come at the expense of the program's goals: greater accountability. Experts caution that the longer period under one-sided risk could allow some participants to take advantage of the program to consolidate markets without delivering savings.
The press release, below, details the National Association of ACOs (NAACOS) comments, captured in a 36 page letter, that urges "CMS to further strengthen the one-sided shared savings model (99% of current ACOs) so that more ACOs will financially succeed and further improve quality for the Medicare beneficiaries and we recommend a more realistic time frame and incentive structure for ACOs to assume more risk and move to the two-sided risk tracks."
SOURCE: National Association of ACOs
WASHINGTON, Feb. 6, 2015 /PRNewswire-USNewswire/ — In December, the Centers for Medicare and Medicaid Services (CMS), and the Office of Management and Budget (OMB) published a lengthy notice of proposed rulemaking (NPRM) to improve the Medicare Shared Savings Program (MSSP). The National Association of ACOs (NAACOS) has formulated comments in cooperation with some of the largest and most preeminent healthcare organizations in the country whose members include physicians, hospitals, medical group practices and nearly all existing Medicare Shared Savings Program (MSSP) ACOs. In a 36 page letter, we urge CMS to further strengthen the one-sided shared savings model (99% of current ACOs) so that more ACOs will financially succeed and further improve quality for the Medicare beneficiaries and we recommend a more realistic time frame and incentive structure for ACOs to assume more risk and move to the two-sided risk tracks.
We specifically recommend:
1.
provide an option for more predictable, prospective assignment of Medicare beneficiaries in all MSSP tracks;
2.
stronger consideration of Physician Specialties and Non-Physician Practitioners in the Assignment Process
3.
give Medicare beneficiaries an option to align with their primary care physician and ACO;
4.
remove financial barriers to primary care by allowing ACOs to waive co-pays;
5.
establish a more appropriate balance between risk and reward through increased savings ratios;
6.
strengthen the incentives to improve quality of care;
7.
adopt payment waivers to eliminate barriers to care coordination;
8.
modify the current benchmark methodology to include regional cost factors; and
9.
provide better and timelier data to the ACOs.
Previously, we have argued that for any 2-sided risk ACO program to succeed there first must be a sustainable business model for the one-sided track. Most providers will not select a two-sided track without a positive experience in a one-sided risk program. Our surveys have shown that two-thirds of the ACOs will not sign a second three-year contract that puts them at financial risk if significant improvements are not made in the one-sided Track 1. NAACOS CEO, Clif Gaus, says "Why not fix the program for 99% of the ACOs before it is too late? Since CMS is receiving substantial savings from the one-sided ACOs, why is it so important to push everyone to the two-sided risk tracks?"
Beyond $705 million in cost savings, one-sided risk ACOs have also demonstrated in the first 20 months of the program significant improvement in the quality of care for Medicare beneficiaries. Our surveys have shown Physician Groups and Hospitals have accomplished this with a substantial investment of their own capital and operating funds totaling almost a $1 billion to date. While CMS states half of the 220 first year ACOs saved money, only 52 actually received shared savings and that amount was only 50 percent of the total savings achieved.
"We hope the comment letters from NAACOS and the other major healthcare organizations in the country will convince CMS to make large-scale improvements to the ACO program," said Stephen Nuckolls, Chair, NAACOS Policy Committee and CEO, Coastal Carolina Quality Care, Inc.
In summary, Gaus noted, "NAACOS believes that ACOs continue to be the most promising market-based solution to improving quality and lowering healthcare cost growth. We hope to work with CMS, the Administration and the Congress to make further adjustments to the program so that more Medicare beneficiaries and providers are able to participate and benefit from the program's success."
Other organizations cooperating in this historic joint effort include the American Academy of Family Practice, American College of Physicians, American Medical Association, American Medical Group Association, Association of American Medical Colleges, Medical Group Management Association, National Coalition on Health Care, Premier healthcare alliance, Trinity Health, and Universal American Collaborative Health Systems. Many other organizations have co-signed a shorter comment letter with NAACOS.
For copies of the full letter and an executive summary, visit

www.NAACOS.com

.
About National Association of ACOs
NAACOS is a non-profit organization that enables accountable care organizations to work together to increase quality of care, lower costs and improve the health of communities. Our membership currently includes over 140 ACOs in 27 states, and our board includes ACO executives and experts from across the country.
SOURCE National Association of ACOs
CONTACT: Clif Gaus, 202-640-1898
---
[i]
Modern Healthcare, "89 ACOs will join Medicare Shared Savings Program in January," (Dec. 22, 2014: Author: Evans, Melanie)