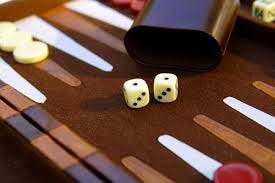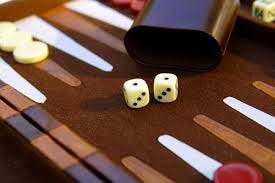 Talent Acquisition Strategy: Proactive Talent Management
Summary: The challenges of growth and efficiency in a highly competitive business environment mean that talent management has never been more important. This article highlights why organizations are evolving their gameplan & deploying proactive talent acquisition, to identify the best talent and create a competitive advantage.
By 10am today, I received a string of emails from hiring managers and recruiters who were looking for the perfect candidate. They were at a breaking point from the pressure the vacancy was causing for themselves, their teams, and their organization.
Since the recession, companies have been forced to downsize. Employees are already overworked, feeling under-appreciated and are often foregoing bonuses and salary increases because their businesses are cutting costs in order to show higher profit margins. When a new position opens up, especially when the need arises because of attrition (caused by an employee quitting or being fired) or based on capacity needs (i.e., keeping pace with growth), it can add mayhem to the already fast-paced, stretched-thin working environment. Suddenly the recruitment process is about as strategic as running around with your hair on fire: you need to get the "butt in the chair," and you needed it yesterday.
Has this happened in your organization? How can it be avoided?
The secret is not about just being reactive, and filling the vacant position today. It's not about treating recruitment as an "event." It's all about being anticipatory: planning ahead, anticipating the job opening six months from now, with proactive recruiting. This strategic approach transforms recruitment into an ongoing process, and allows your organization to stay one step ahead of the actual need. Proactive recruitment helps your organization develop the right talent pipeline today, in anticipation of the talent your organization will need tomorrow.
Reactive vs. Proactive Recruitment
The difference in a proactive versus reactive recruitment strategy comes down to planning and forethought. A proactive strategy can help you to be more forward-thinking: to anticipate problems that could occur in staffing, and figure out how to mitigate these challenges. A reactive strategy, while less devoted to planning and risk management, is definitely cheaper and may appear to be more cost effective for a business. But making a hiring decision under duress, because you need someone now, potentially can lead to a bad hire.
According to a study by the Society for Human Resources Management (SHRM), bad hires cost companies a bundle. Averages figures: it could cost up to five times a bad hire's annual salary. While less quantifiable, bad hires wreak havoc on a company's morale and productivity. The Harvard Business Review points out that as much as 80% of employee turnover is due to bad hiring decisions. That's why it's already preferable to plan ahead.
Proactive Recruitment Strategies
A proactive recruitment strategy emphasizes "being anticipatory" —planning ahead, staying forward-thinking, and anticipating your organization's staffing needs. This can manifest in several ways, including developing a pipeline strategy to keep tabs on promising candidates, to conducting rolling interview cycles, in order to engage future prospects.
Always be transparent with candidates: let them know your intentions
. Is this for a job now, or a job expected to open in late Q4? This way, you are managing the candidates' expectations, and being clear about whether you are interviewing them for a job that opened now; or interviewing them for a job expected to open down the road.
Conversely, a reactive human resources strategy only works to meet an identifiable need: an opening right now. That means no interviews or advertising for employment opportunities until your business has the "hair on fire" immediate job opening.
Talent Acquisition Risk Management
The planning associated with a proactive talent acquisition management strategy allows your team to anticipate shifting staffing needs. It takes time and discipline to develop an annual staffing plan that takes into consideration all the moving pieces that factor in, such as client needs that ramp up during tradeshow season, and the additional resources you'll need to meet the ramp-up; employees sidelined due to short-term disability; staff promotions (e.g.: who picks up the old tasks when you promote a staff member from a tactical role to a managerial position?), and other staffing milestones. By anticipating these shortfalls, and developing a workable, executable annual staffing plan, your HR/talent acquisition team can develop strategies to mitigate these events and keep productivity at a relatively constant level.
A reactive model responds to crises as each occurs. As a result, you could experience a sudden drop in productivity due to fluctuating staff levels while your company's HR department scrambles to develop workable solutions.
Attracting the best employees in your business's industry happens by intentional strategies and flawless, smart tactical execution. A proactive strategy involves a "numbers game"—initiating multiple strategies simultaneously, to attract both active and passive job seekers. These tactics include:
Advertising
the strengths of your business, its position in the industry and the long-term goals of your company. This approach will typically pull active job seekers.
Sourcing
. Sometimes the best candidates are "passive candidates"– who are happy in their job and doing great work. This initiative requires your talent manager or external recruiter to "go out and get 'em" —to research candidates and proactively outreach to them. This affords an opportunity to cultivate the candidate for a job now, or for a job with your company at a later date.
A reactive talent acquisition management strategy is only going to secure workers who happen to apply for open positions with your company — not necessarily the best the entire industry has to offer.
A proactive talent acquisition management strategy takes investment and dedication. Many companies opt to hire an external recruiter as a dedicated resource, as a cost-effective strategy to drive proactive recruitment. Larger, more resourced organizations hire internal talent managers who are focused solely on generating proactive candidates, for both immediate needs and for the pipeline, to anticipate future growth. HR Managers/HR Directors also can fulfill this role, but given the multiple hats they already wear—including administration support, office management, risk management, benefits administration, personnel issues management, personnel evaluations, staff onboarding & off-boarding and staff training/development—they often do not have the time or bandwidth to plan and execute proactive recruitment strategies.
For smaller startups, a dedicated, in-house resource may be challenging to invest in, especially during the early years, when revenue streams and overhead are tight. For startups, an affordable strategy is to contract with an external recruiter, and deploy the recruiter to handle your highest-impact searches. An external recruiter can be a bridge strategy, until your startup generates enough revenue to fund dedicated talent acquisition resources.
While parsing out your key searches to an external recruiter may sound like a limited strategy, it allows you to put out fires and mitigate the bigger staffing problems as soon as they occur—to minimalize damage, allowing your organization to continue operating.
5 Tips to Drive Proactive Recruitment Strategy
1. Centralize Talent Acquisition Data
At an organization I consulted with, we jointly built a TalentBank Database. This was the one place that served as our centralized storehouse to track all candidates, and it went far beyond the ordinary ATS [applicant tracking system]. Sure, the TalentBank maintained all pertinent information: candidate topline information, resumes, candidate pre-interview screening notes, employment applications, and other relevant information. But we leverage this tool, to enhance, track and support all proactive recruitment strategies. This centralized repository of information enabled the recruitment process to be ongoing, focused and outcomes/metrics driven.
2. Cultivate a Positive Online Reputation
Be sure to have a career page on your website; and exposure to the online communities like Facebook, Twitter, LinkedIn and Glassdoor. Contribute thoughtful "point of view" content to social media sites, to position your firm as forward-thinking, creative, and topical. Encourage existing employees to contribute positive content about their expertise as well as their experience working at your organization.
Get out of the office. Engage.
While it seems that we live in an online world, more engagement happens in the offline flesh-and-blood realm of tradeshows, networking events, and face-to-face meetings.
To prepare for IRL Networking, it's a good idea to start the process online. Most Networking/Industry events will provide you with a list of attendees and/or key speakers. Go to a social media site like Twitter or LinkedIn prior to a networking event, and do some due diligence research on the people you're likely to meet. Whether it's memorizing the last three jobs of a key presenter, or getting a sense of the education, interest and faces of the attendees–spending time on the prep-work will give you a competitive advantage.
Incentivize your employees to be "evangelists" on behalf of your organization. As they collect business cards at Networking events, have them share these potential candidates with you. Build into your annual budget an Employee Referral Bonus; and incentivize staff attendance at key industry events by reimbursing staff for attendance fees.
4. Cultivate Internal Team Relationships
Proactively ask team managers/team leaders about hiring needs, so you can forecast more accurately. Spend time developing internal team manager/leader relationships, so that you're looped in before a new job is officially opened. This is a great way to stay ahead of the curve and forecast the hiring needs ahead of time.
Follow competitors by setting up Google alerts, LinkedIn, Twitter feeds and other social media communities.
This helps you track and keep tabs on competitors'
staffers. You can easily see who is coming and going from the company, and even reach out to them to network. The goal of these networking conversations can be for current or future hiring, or for referrals.
Another way to find talent that your competition is attracted to is to follow the competitor's networking activities: go where they go.
The most important asset any business has is its people. That holds true whether you have a small startup, or manage a department employing thousands globally.
The key is to understand that hiring the right candidate takes time. There are no short-cuts. Be patient. Develop a comprehensive staffing plan and execute it flawlessly. Remember, no hire is better than a bad hire.
Deborah Kaufman is an executive recruiter, who is all about proactive talent acquisition strategies. Find her online at:
LinkedIn
LinkedIn
https://www.linkedin.com/in/deborahkaufman777
Website www.healthcare-recruiting.com