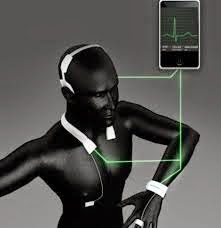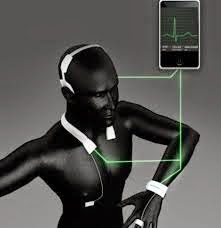 Survey: Most Americans want wearables to track fat
According to a recent survey, most U.S. consumers are eager to use wirelessly connected wearable devices
to monitor health-related to weight loss; yet slightly fewer than half who participated in the poll were concerned about monitoring blood pressure.
The survey was conducted by A&D Medical, a subsidiary of Japanese medical device maker A&D, and included more than 2,000 participants. It found that 74% of men in the U.S. between the ages of 55 and 64 were concerned about their weight; with 73% of women aged 18 to 34 trailing close behind on watching the scales.
Still, the technology and all the private medical information it captures that can be shared has U.S. regulators scrambling to make sure consumers aren't compromised.
Full Article Appears Below
SOURCE: MedCity
December 31, 2014 10:21 am by Dan Verel
A majority of Americans want to monitor their health with connected wearable devices, according to a recent survey from

A&D Medical.
In addition, "most Americans" are concerned about their weight, yet less than half are concerned about their blood pressure, the survey said.
A&D Medical, which manufactures and distributes bio-metric monitoring devices likes blood pressure monitors, activity trackers and weight scales, surveyed more 2,000 Americans using

Harris Poll

. The results include:
— Two-thirds, or 66 percent, of Americans are concerned about either weight, with men between ages 55-64 the most concerned, at 74 percent, followed by women between 18-34, who were at 73 percent
— Nearly half, or 48 percent, of those surveyed were concerned simply with "being overweight" while only 26 percent were concerned with the risk of diabetes; 19 percent were concerned with being considered unattractive.
— Nearly half, 48 percent were concerned about blood pressure, with one in four Americans concerned about either having a stroke or developing hypertension. More than one in five Americans are worried about heart attacks.
The idea of tracking such concerns with a health monitor was high, with respondents expressing the desire to have monitoring devices connect online with their doctors or other care takers.
The most popular vital sign Americans wanted monitored was blood pressure, at 37 percent. That was followed by:
—
Chronic conditions such as hypertension or diabetes, at 25 percent

—
Physical activity, at 22