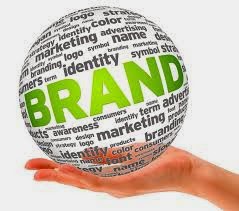 EXPERTISE: Corporate/Branding
AGENCY:
ReviveHealth, www.thinkrevivehealth.com
YEARS EXPERIENCE:
8-12 years
REPORTS TO:
SVP, CAO, National Practice Leader (NPL)
LOCATIONS: Minneapolis; Nashville TN; Santa Barbara CA
A Vice President (VP) is responsible for day-to-day client relationship and project management, contributing to agency business development and oversight of integrated communications programs.
VPs will have deep experience developing/managing strategic communications programs that may include crisis communications, internal communications, PR/media relations, integrated marketing, social media/digital strategies campaigns, and creative content development.
Success is measured by client satisfaction/retention; team management/mentorship; development and implementation of successful, high-impact programs; the ability to work as an effective leader and collaborative team member; and the ability to serve as a creative, thoughtful source of current best practices in all aspects strategic corporate communications, issues management, and integrated communications.
The VP serves as the primary relationship manager, directing client business to successful results, managing account profitability and expanding/deepening current client relationships, where possible. The VP also maintains "client temperature" to ensure quality and consistent service is delivered, and is the pivotal agency link between account operations and the practice group director or SVP. The VP is the agency's eyes and ears to accounts and teams, and is responsible for leveraging opportunities and mitigating challenges.
The ideal experience is in
Health Services, Health Technology, and Healthy Living: hospitals and health systems, health technology companies, physician groups, wellness and population health companies, and all types of health services organizations navigating the complexities of a fast-changing landscape.
Includes, but not limited to the following:
1. Client Relationship Management: Target 80% (billable)
Primary responsibility is to serve as day-to-day client relationship manager, including maintaining regular and consistent contact with clients; troubleshooting client issues and ensuring superior client service. To meet this objective, VPs are charged with:
–
Collaborate with and lead team members to execute strategic, creative PR, strategic communications, corporate communications, crisis/issues management and social media campaigns for clients
–
Developing effective program measurement tools
–
Program budget management
–
Making client investment recommendations
2. Media Relations:
Develop, oversee and manage complex PR, communications and digital communication engagements
3. Digital/Social
: VPs will be astute with regard to successfully planning and implementing digital/social communications as part of the agency's mix of capabilities – including website development, Facebook, Twitter and other emerging social media channels. The VP will leverage the impact of digital/social strategies and has experience in counseling clients about the role of social media/online influencer campaigns in the overall marketing mix.
4. Writing:
The VP will masterfully produce high-impact, effective, emotional messages for clients and review/edit copy for team members as needed. Deliverables include: persuasive business writing, strategic plans and message maps, and copywriting for campaign elements (social media, direct mail, collateral, media relations materials, and other tools).
(Target: 80% of time for #1, #2, #3, #4)
5. Business Development:
Target 5%
(non-billable)
Contribute to agency growth by:
–
Growing existing accounts and supporting business development in collaboration CEO, CAO, and Marketing &
Business Development team
–
P
laying a key role in group-specific marketing efforts
–
Representation/marketing of the agency at business and professional association meetings and supporting
agency marketing activities
6. Firm/Account Management: Target 15% (non-billable)
The VP will work collaboratively with the Executive Group (CAO, COO, CMO, CEO) on firm-wide issues that have an impact on running and growing the firm by contributing to/driving the following:
–
Contractual process management
–
Staff/budget planning and allocation oversight
–
Team performance evaluations
–
Team mentoring and professional development
.
Bachelors degree in marketing, communications or related field is preferred
·
8-12+ years progressively responsible experience
in public relations, corporate communications, issues/crisis management, investor relations, or media relations
·
Agency experience required
·
Health care industry knowledge and experience is critical, particularly in health services and with health systems
·
Excellent interpersonal and communications skills, verbal and written; solid presentation skills
·
Well-developed knowledge of business practices
·
Demonstrated ability to develop and execute integrated communication, social media and public relations strategies and programs
·
Superior organizational skills and attention to detail
·
Must be able to multi-task and manage multiple projects at a time
·
Passion for wellness and healthy lifestyle preferred
ReviveHealth Core Values, which can be found detailed on our website, include:
–

Be more than more of the same.
–

Act with respect and transparency.
Our Core Focus, using the concept outlined in EOS (Entrepreneurial Operating System) includes:
Challenge.

We are intellectually curious people (motivated by the tough and complex stuff) with the savvy to help solve our clients' biggest challenges.
We are wired to translate the complex business challenges facing the leaders of health care organizations into smart, integrated communication strategies that engage and influence critical audiences.
ReviveHealth is the leading strategic communication firm specializing in Health Systems, Health Services, Health Technology, and Healthy Living. Named 2014 Small PR Agency of the Year (PRWeek), 2013 Boutique PR Agency of the Year (PRWeek), and Best Boutique Agency to Work For (2013, 2012, 2011) by The Holmes Report, ReviveHealth is among the nation's Top 15 firms for health care strategic communication (O'Dwyer's). The firm's clients include major health systems, academic medical centers, hospitals and physician organizations as well as health care industry associations, health technology companies, wellness and population health companies, and health services companies of all stripes and sizes, from start-up to enterprise solutions. ReviveHealth has offices in Minneapolis; Nashville, Tennessee, and Santa Barbara, California, and can be found on the web at thinkrevivehealth.com and on Twitter @ThinkRevive.