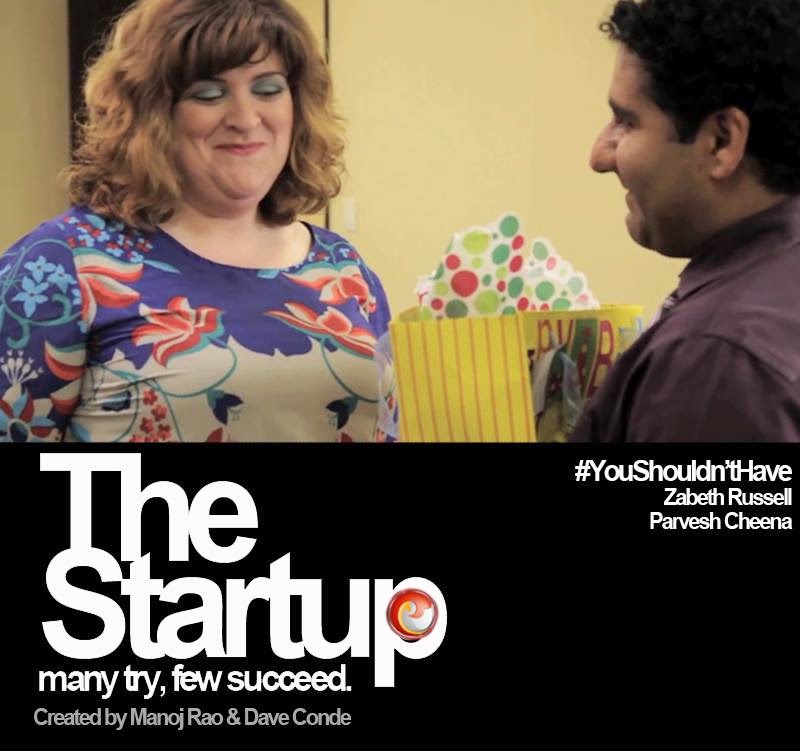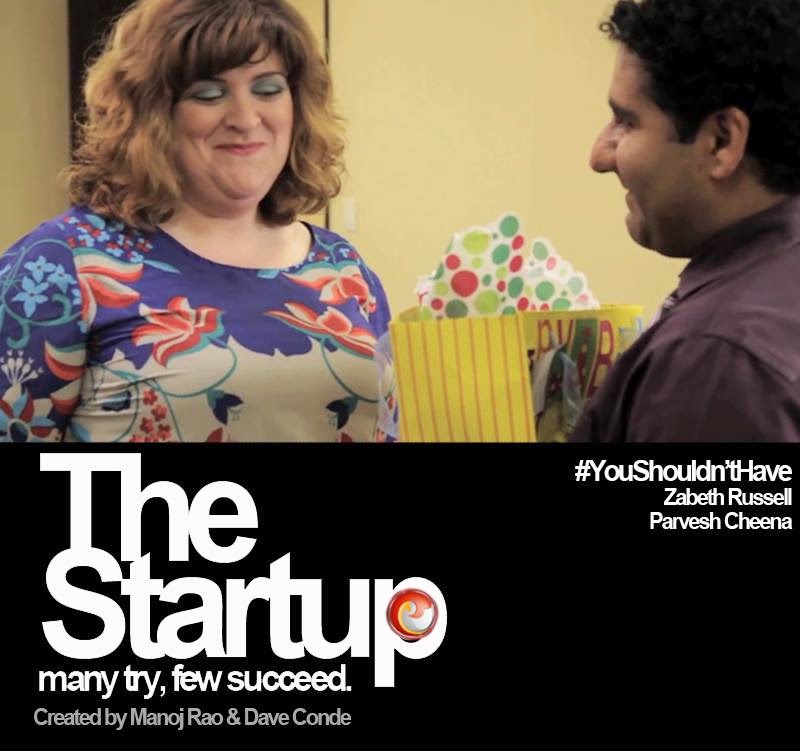 Wondering Whether You Have A Sustainable Start Up Concept: 7 Questions
You've cooked-up this crazy, partially-defined, intangible concept—that might or might not be a real product or service one day. How do you explore whether your start up concept is hot…or not?
On counter-balance: a new web-series, which premiered on Jan. 27, 2015 on the site Funny or Die [www.funnyordie.com] called The Start Up, is a funny playbook at what NOT TO DO. Check out this hilarious cautionary-tale, at:
http://bit.ly/TSUEP1
Here are 7 questions to help you get started:
1. What's the emotional core of your start up?
Entrepreneurs could be doing anything with their time, so they should have a clear answer as to why they've chosen to spend it one way. It's important because it gives the whole business, and ultimately the product or service, an emotional core.
Though it might sound touchy-feely, it's important to define the true emotional core for your business' existence. For instance, for many health care startups, their mission is born out of a need to cure a condition, improve how healthcare is delivered, help themselves and/or help a loved one. The list of health start ups that meet this definition is endless. One example: MakerNurse [www.makernurse.org]
is an initiative to raise awareness and encourage innovation by the people who tend to have the most direct contact with patients: nurses. Jose-Gomez Marquez and Anna Young are behind the initiative, developed from MIT's Little Devices Lab, with support from the Robert Wood Johnson Foundation.
MakerNurse collects stories from inventive nurses across the nation, to better understand what drives them to innovate and how best to nurture the creative potential of the American nurse.
Marquez is the co-inventor of the MEDIKit platform, a series of design building blocks that empower doctors and nurses in developing countries to invent their own medical technologies. This company's intentions come from a place of helping to bring improvements to healthcare, and it's a motivating way to start working collaboratively on a start up concept.
2. How are you different?
Your business idea doesn't have to be new, but it should be unique in some way. What fresh twist do you bring to this area or industry? How is your business different? Subway did this: they disrupted the fast food market. Subway offered convenience food fast, but brought a fresh spin to an over-saturated market. Even now, Subway corners their share of the market by distinguishing themselves from competitors. This is the time to seriously think about what distinguishes you from the pack, not to simply say "I'm better" or "I'm different." You must know what specific things set you apart—your Unique Selling Proposition (USPs).
A useful, getting-started evaluation tool is a SWOT [Strengths, Weaknesses, Opportunities, Threats] analysis: it helps you to evaluate your internal world: your start up's Strengths, Weaknesses; and takes an external view by evaluating your Opportunities and Threats. For further details, check out the link, "SWOT Analysis,"

http://www.marketingteacher.com/swot-analysis-marketing-tools-from-marketing-teacher/
3. What does the world look like with your product in it?
Think of this as a mash-up: "
It's a Wonderful Life" [1946 classic movie] meets "Shark Tank," [reality TV show where a panel of would-be entrepreneurs make start up business presentations to a panel of "shark" investors.]
Envisioning this future scene clearly is difficult because first you need to have an addressable market—a clear picture of your target audience, who you're trying to affect.
4. Who are you trying to take care of? What Problem are you solving?
Successful start ups deeply "get" the problem they are solving for customers. Home-run start ups recognize their customer profile as effectively as an FBI profiler understands a felon suspect.
You should know your customer so well that you can answer questions such as: What is their daily life like? What do they struggle with? What motivates them? What things make them feel good?
The most important part of figuring out your identifiable audience is understanding their hopes, fears and desires. Often, an entrepreneur thinks an idea is brilliant and doesn't evaluate it further. If your start up idea doesn't solve a hair-on-fire problem for your
addressable market
, no matter how brilliant it is, the start up will almost surely die in obscurity.
5. What does your start up stand for?
This isn't the elevator pitch. This is the heart and soul, the definition of the mission and purpose of your start up. Define the purpose and pin it on beliefs that will distinguish the product or service from competitors. When I look at great companies, they have something in common: a clear, unique and singular purpose that serves as a framework for making decisions; and defines what they are and what they stand for. Start ups need to identify what your company stands for beyond the bottom line. What are you offering your customers besides products or services? Are you connecting with them through shared values? If you are, you're more likely to gain a loyal following.
6. What are the barriers to entry?
Barriers to entry are more than an MBA 101 Term. Barriers to entry act as an economy's antibodies—as a defensive mechanism that attacks would-be competitors. They serve as a deterrent that imposes, for instance, a cost element to new entrants, which incumbents do not have to bear. Lots of would-be start up entrepreneurs
dismiss the

barrier to entry

issue by saying
that their product/service is so unique that it has a first mover advantage, so the barriers to entry don't exist for them. Don't be too quick to make this assumption. It takes research to get at what might be the obstacles that stand in your way.
For a deeper dive into barriers to entry, check out this link, "Barriers to Entry" http://changingminds.org/disciplines/marketing/understanding_markets/barriers_entry.htm
7. Can the start up make money?
Do your research. Make projections. There is nothing quite like the dream of making a boatload of cash to give you the incentive to start generating revenue. In the context of start ups, this means you throw away any idea that doesn't have the potential to generate revenue. That means no "figuring out the revenue model later." You are forced to build something valuable, something worth paying for right now. For 99.9% of businesses in the known world, that's fundamentally how they function and that's what you should be aiming for too.
For an alternative view of the revenue model,
check out this link, "Should Start Ups Focus on Profitability or Not?" http://www.bothsidesofthetable.com/2011/12/27/should-startups-focus-on-profitability-or-not/
Start ups, both good and bad, come and go in the blink of an eye. Putting in the time and energy to test the concept, think it through, conduct proper market research and do a full assessment will allow you to give your start up its best chance for success.
Your passion is what has inspired your great idea, but it is your entrepreneurial critical and creative thinking that will ultimately make your start up successful and sustainable.
CONTACT: Deborah Kaufman, @debhealthcare – please follow me on Twitter